Welcome
Welcome to PAQ

The Probus Association of Queensland Inc. (PAQ) is administered by a group of volunteer Probians. PAQ was formed to help, advise, assist, co-ordinate and initiate activities between Probians and Probus Clubs throughout Queensland, without in any infringing on their autonomy".

Probus is an association of retired and semi-retired people who join together in Clubs. The basic purpose is to provide regular opportunities for them to keep their minds active, expand their interests, and try to enjoy the fellowship of new friends.

PAQ's focus is : Fun, Friendship, and Fellowship.

Probus Clubs conduct monthly meetings, with a guest speaker. Clubs arrange various activities including, lunches to tours and other various outings and events for their Members.
For a list of affiliated clubs in post code order: click here.

For enquiries about clubs and how to join Probus:
Please telephone the PAQ Secretary on 0477 000 645

(For existing Probus Club Members using the PAQ Website, please note that details about how to access to the Members area can be obtained from your Club Secretary)
The Probus Association of Queensland is the social arm of Probus in Queensland.
It is NOT involved in the creation of Probus South Pacific Policy.
---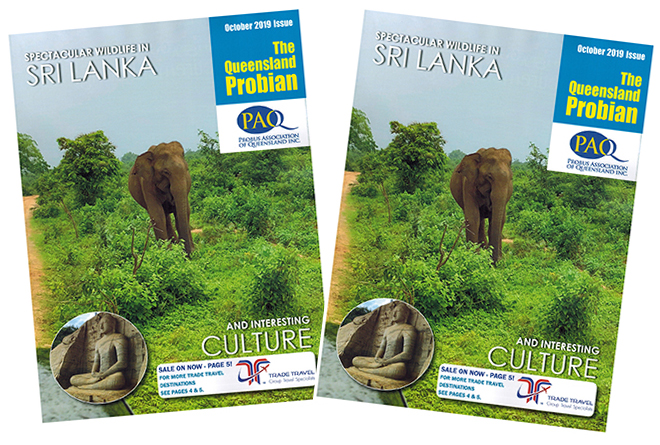 The latest Queensland Probian should be in your club

get your copy at your next meeting
---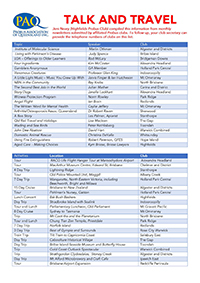 You can now email your club newsletter to
the Probian Talk & Travel Curator - Jeni Neary
Simply email your newsletter to:
talkandtravel at (@) paqnetwork.com.au
This way your club's outings and speakers can be considered for
the next issue of Talk & Travel
---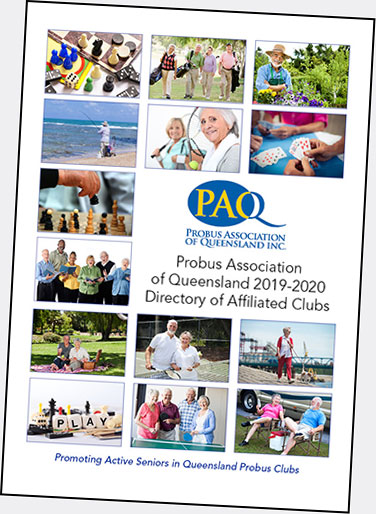 Now available in the Members' Area
The updated Directory of PAQ Affiliated Clubs
---
Save money on Theatre Bookings
Check out the savings for these shows
in the Members' Area.

and

coming to QPAC in 2020
---
Important News for all PAQ Affiliated Clubs
PAQ has produced a series of posters to assist clubs with their membership drives.
These are availble in the Members Area which requires a login and password.
See your Club Secretary.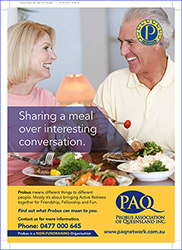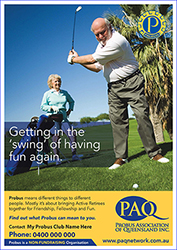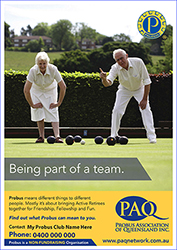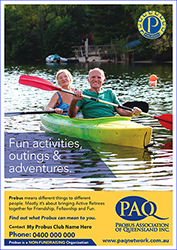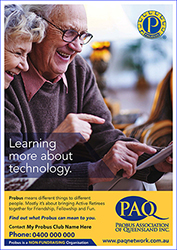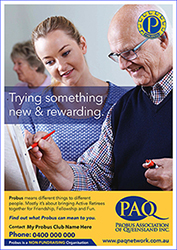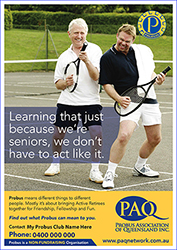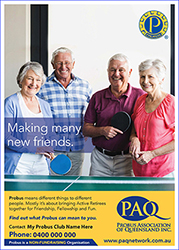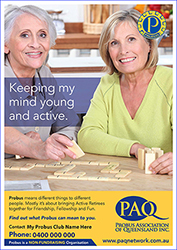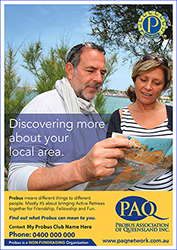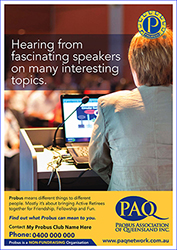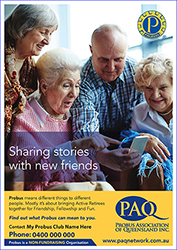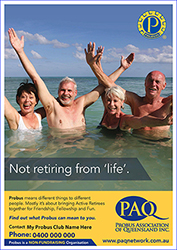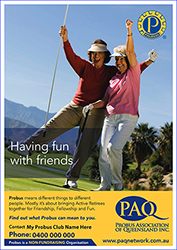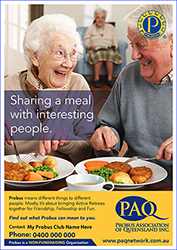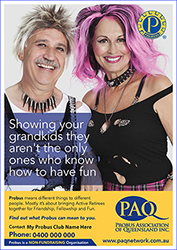 The posters are able to be personalised to your club.
Each PDF allows you to enter a contact name or organisation and a phone number.
Check them out - they can be printed on A5, A4, A3 or even A2 paper.
---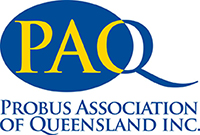 To help clubs prepare their media releases, PAQ has produced the following helpful guides:
PAQ Media Advice - 1 Page Sheet
Both of these are downloadable PDFs, simply click on the one you wish to see.
Club with Milestone Anniversaries 2019
Many clubs are celebrating milestone anniversaries in 2019.
Click here for a PDF of special anniversaries
---